Central's Global Initiative
Central Seminary is committed to training nationals for gospel ministry, as well as faculty in indigenous schools.
Romania
Since 1992, Central Seminary has been deeply involved in theological education in Romania. Teaming up with Romanian nationals and working in conjunction with Baptist churches, Central Seminary has been able to provide pastors with biblical and theological competence throughout Eastern Europe. It has been a model of global Christian teamwork.
With the help of a host of donors and volunteers, Central has trained twenty percent of the current Baptist pastors in Romania and many other pastors throughout Eastern Europe. We have also trained a Romanian faculty, enabling Romanians to train Romanians going forward.
Beyond
Central Seminary receives numerous requests to send faculty to other schools training nationals. We have not been unwilling to assist, but we believed that our international focus should remain on Romania to ensure its maturation and eventual independence. Now, as the Romanian ministry approaches that point, we are more able to provide help for others.
We will continue to invest in the Romanian campus, but opportunities abound to share our faculty with other ministries that request the kind of education provided by Central Seminary.
Central Seminary is committed to training nationals for gospel ministry; supplying institutions with our faculty is a very cost-effective method for achieving this goal. Dozens of national pastors, for instance, could receive advanced theological training annually for about the cost of sending one missionary to a foreign land. We pursue a Global Initiative as a means of supporting this vision. Significantly, the Global Initiative not only envisions training for national pastors, but also for the faculty who teach in their indigenous schools. We want to provide opportunities for continuing theological education to all faculty in these settings, across the various disciplines.
Under the Global Initiative, our faculty will supply a portion of the training required for the diploma or degree, but the indigenous institution will grant degrees in its own name. For instance, faculty from Minneapolis will periodically visit Romania, but Central Seminary of Minneapolis will not continue to grant degrees there.

Distance Education
In addition to professors traveling to train national leaders, we can now bring the pastor/student to our classrooms in Plymouth, MN, through interactive software-based video conferencing.
Our Distance Education program uses Zoom technology which allows students the opportunity of attending Central Seminary from almost any place in the world. They participate in the classroom setting as if they were actually here. They can see and be seen, interact with fellow students, ask questions and participate in discussions.
Though some may not have the technology available, for others this is an efficient way for national leaders to attend Central.
Churches can help with the costs involved by partnering with us to provide scholarships or help sponsor these students preparing them with the theological tools they need for ministry.
Priorities
The Global Initiative seeks to subsidize expenses in six areas:
•  Training and equipping national pastors in expository preaching and scriptural teaching
•  Equipping and encouraging local churches by providing theological training to pastors and laymen
•  Providing biblical and theological resources
•  Training national faculty
•  Offsetting airfare for our faculty
•  Covering stateside administration expense
Targets
In addition to continuing to assist in Romania, we have targeted two specific institutions in other parts of the world, and we desire involvement in other locations as opportunities arise.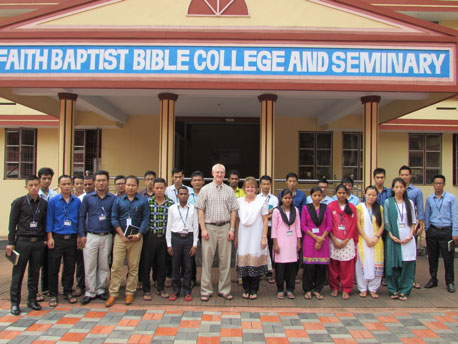 India
Faith Baptist Bible College of Kerala, India, was established on July 1, 1997 under the leadership of Dr. Sambhu De, an alumnus of Central Seminary.
With over 100 students in various degree programs, the college intends to produce God-fearing and Christ-honoring Christian leaders. These will carry out the Great Commission of Christ boldly and defend the historic Christian faith effectively.
Zambia
In 2006, Dr. Phil Hunt founded Central Africa Baptist College. Its mission is to train the next generation of servant-leaders in Africa for Great Commission living. The institution provides instruction in both theological and non-theological disciplines. Central assists CABC in training pastors—imagine how faithful exposition of the Word of God in pulpits across Africa could produce a generation of men and women forever changed by that Word.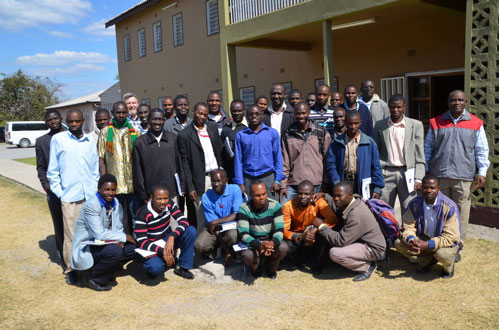 Most of us would like to find one thing we could do in this life that would really make a difference now and for eternity. Joining the Global Initiative of Central Seminary could provide that opportunity.